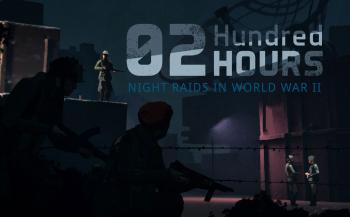 Happy Halloween Week! october News #4
October 27, 2022
Hobby Bunker Covert Intelligence
Happy Halloween Week!
Trick or treat, we've got goodies for you to enjoy, in the form of new releases.
We have packed the below newsletter with all sorts of new stuff. Sorry no candy, just hobby items!
Above is The new Headless Horseman Set by LOD Toy Soldiers. It was painted locally by collector Scott Lesch.
Thursday Gaming....stop by and join the big group of Magic Players. We also usually have some table top games going. We are expecting several people for A Song of Ice and Fire tonight and Albert has Crisis Protocal set up on the front table.
Dave Valentine will be down November 12 to run his game "Devil's in the Wilderness." Tim Colonna is also coming down to run his great Sci-fi Miniatures Trlaterum! We will have 2 sessions for each game. One at Noon and one at 2PM. They will have rules and limited merchandise for sale.
We are also planing an A Song of Ice and Fire Tourney for the same day, Nov.12th.
Please see below for the latest product info and store news.
SHOWS/EVENTS
New Jersey Toy Soldier show-none scheduled this year..
The Long Island Miniature Collectors Show. November 18th and 19th.
Freeport Rec Center. Freeport,NY.
Friday 7-9PM and Sunday 9AM-4PM.
Virginia Toy Soldier Show and Sale - Saturday, December 3rd
9AM-3PM VFD Annandale, VA
The West Coast Toy Soldier Show!
Sunday Feb. 26th, 2023 9AM-3PM
The Delta Hotel by Marriott 12021 Harbor Blvd. Anaheim Garden Grove, CA 92840
Room trading on Feb 25, 26 (maybe the 24th)
Our Store location.....
103 Albion Street Wakefield, MA 01880
Store Hours:
Monday/Tuesday/Wednesday 12-6PM, Thur. 12-8PM, Friday 10AM-7PM, Saturday 10-6PM and Sunday 12-5PM. Other times by appointment. Mail order will operate as normal. If these times do not work call 781 321-8855 to schedule an appointment.
You will find updates on www.hobbybunker.com matt@hobbybunker.com
The latest Games Workshop "Kill Team" expansion is in a long with a restock of 40K and Age of Sigmar.

"02 Hundred Hours"

A new skirmish wargame focusing on night-time raids in World War II. Inspired by classic war movies as well as historical events, battles are fast paced with roughly 10-20 models on either side.

This is in 28mm scale and now in stock!
| | | |
| --- | --- | --- |
| The PRO ACRYL paint by Monument Hobbies just found a home next to our Vallejo paint. | | We just got this and dozens more Gundam kits in stock. |
Warpark - 1/30 Scale World War II Toy soldiers coming to Hobby Bunker!

These Motorcycles were just announced. We will be putting an order together shortly.More to come!

New W.Britains recently arrived including this Woodland Indian firing from a tree. Plus many new sets were just announced. View them all below with the link.

LINK: W.Britain
Painted "Hobby Bunker" foam buildings now availble in very limited quantities.

LINK: Buildings

Our friend Dave Valentine will be coming down November 12th from Noon-4PM to run his "Devil in the Wilderness" game.
New John Jenkins November releases are now ready to pre-order.

Including Crazy Horse (c.1840 – September 5th 1877), from "The Battle Where the Girl Saved Her Brother," 17th June 1876 from the new The Black Hill War series.

Link: JJD

Add to your Dark Age Shieldwall with more Saxon Casualties. .

Link: JJD
The Macchi M5 mod., U.S. Navy, Ensign Charles Hamman, Black 33, 263th Squadron, U.S. Naval Service, Porto Corsini, 21st August 1918, WWI. From the "Knights of the Skies" series.

LINK: JJD

The German Panther Tank was delayed to December 2022, We still have some available to order.

Reserve yours today!

LINK: GA-40
John Jenkins:

German MESSERSCHMITT ME 262 B-1a/U1

Limited Pre-order from now until November 11th. We can not accept orders after Nov. 11. It will be available in the Spring 2023.
THOMAS GUNN MINIATURES

1/30 Scale

The shipment will arrive on October 18th.

They created a scene reminiscent of Ancient Egypt with all its decadence and glory but of course it needed to be different from what has come before from other manufacturers. This mini diorama of palace life will be expanded in the future but for now we have five great looking figures that definitely tell a story. This first release features three of the Pharaoh's daughters preparing for the day ahead, overseen by a palace guard and also a potential future threat to their safety, in the form of the Pharaoh's mistress.

Click Here to order LINK: TGUNN EGYPT

YTHOMAS GUNN MINIATURES

New German Krupp trucks with riders and other options. Four types available. There is also a new German Winter Patrol and more. See below. The Hetzer is currently available.

We are getting a restock of the Carthaginian War Elephant, some new slaves for the market, an Indo-China Military Police scene, an "old" Roman. View all the releases below.

No need to pre-order they will be here shortly so go ahead and order.
New colors and restocks of Toy Soldier of San Diego just in. Including set 22 above with the new Roman colors.
LINK: TSSD
Tradition of London

They have just announced their new Christmas set for 2022. It Is Blucher and the Prussian Army from the Napoleonic Wars.

BUY HERE: XMAS

Expeditionary Force

Now in stock.

Order here: EXFORCE
---