Customer Service
We're here to help! If you have a question or concern, please fill in the contact form here. One of our staff with contact you as soon as possible.
To Place An Order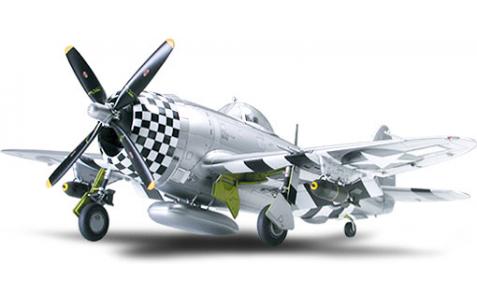 By Phone: (781) 321-8855
By Fax: (781) 321-8866
By Email: matt@hobbybunker.com
By Mail: 103 Albion Street Wakefield, MA 01880
The phone lines are open from 10AM To 6:00PM Eastern Time, Monday through Saturday. Sunday Noon to 5PM. Other times by chance. Voice mail, fax and email is available 24 hours a day, 7 days a week.
Retail Store Hours
Want to pay us a visit?
Monday, Tuesday, Wednesday Noon -6PM. Thursday Noon to 8PM, Friday 10AM-7PM, Saturday 10AM-6PM and Sunday 12-5PM Closed on major holidays.
Please call for directions or check out our website for more information. The store is located at 103 Albion Street Wakefield, MA 01880.
Payment Options
We accept the following:
MasterCard, VISA, Discover, American Express, Money Orders, Checks and cash. Personal Checks may be held for up to ten days. C.O.D. and open credit terms are not an option. We can also accept PAYPAL. PAYPAL payments should be sent to matt@hobbybunker.com and please note that Pay Pal payment is expected at time of checkout.
Payment by mail (Check or Money Order)
You can place an order through our site and select to pay by mail with check or money order. Your items are pulled and held until funds arrive.
You have 7 days from the date of placing the order for the funds to reach us. If funds are not received within one week, your order may be cancelled. Any check that is returned unpaid (i.e. a bounced check) is subject to a $25 fee in addition to the original amount of the check and must be paid in certified funds. If a bounced check and fee remain unpaid, we will report it to the national check verification company that we use.
Your privacy is important to us, and we know that you care about how information about your order is used and shared.
Shipping Policies
Ordering an item from Hobby Bunker? We can ship to virtually any address in the world. All orders and packages are sent by either United Parcel Service (UPS) or the USPS, by way of ground service or Priority Mail. UPS Next Day, 2-Day and 3-Day Air is available at actual cost. We charge a flat rate of $9.99* for all standard domestic orders.
*Some items may require extra shipping such as forts, scenery, aircraft and playset's. We consider as "Bulky/Oversized." If an item is considered "large, bulky or oversized" it may have a shipping surcharge from $1.00 and up to $50.00. Some larger scenic items cost roughly $50.00 to ship and we can not combine shipping." Keep in mind that we are located in the Northeast United States. Shipments going to the West Coast can take up to eight days once they have left our warehouse. Often times if you are in New England or the Northeast you are only one day away via UPS ground.
International shipments will be shipped at actual cost. In some cases it may be discounted for large orders. We would like our international customers and customers shipping products internationally to be aware that cross-border shipments are subject to opening and inspection by customs authorities. The recipient of an international shipment may be subject to import duties and taxes, which are levied once a shipment reaches your country. Additional charges for customs clearance must be borne by the recipient; we have no control over these charges and cannot predict what they may be. Customs policies vary widely from country to country; you should contact your local customs office for further information.
Christmas Shipping and rush orders
Right now I suggest ordering as soon as possible.
December 15th will be our cut off for UPS Ground. Many of our packages go via US Mail. They are unreliable at the moment. We will be offering an upgrade to UPS shipping. This will be a foregoing of our "Free Shipping" but it will get the higher priced shipment delivered in a timely fashion. Link to upgrade to Next Day, 2nd Day or UPS Ground: https://www.hobbybunker.com/products/united-parcel-service/mfg
International Shipping Guidelines
Our system to calculate international shipping is based on a percentage of dollar amount purchased. This is not always accurate so we make adjustments based on actual weight, this means you may receive a refund for shipping charges or we may request that you pay more for shipping to cover actual costs. We will have a cap on international shipping and will do our best to work with you.
USPS First Class Mail International - Use at your own risk!
This method is shipped by the US post office. Transit times are anywhere from 4 - 30 days with most countries taking about 7-21 days. During the pandemic it is more like 15-60 days.
Please note: this method has NO tracking number and NO insurance. Hobby Bunker is NOT responsible for any lost or damaged packages once it leaves the US Border.. Please do not use this method unless YOU are comfortable with the risk. We have had VERY few go missing over the years, but there still is some risk.
To ship this method the package must be exactly 4 pounds or less and smaller than 36" in length, width and height.
USPS Priority Mail International
Transit times are 4-10 days but this is NOT guaranteed and can take longer with customs delays. During the pandemic shipping took much longer.
This method has a tracking number to most destinations and is insured (up to about $95.00). We are unable to file a claim until 45 days from the date of mailing.
USPS Global Express Mail (EMS)
These packages are insured for the full value of the order and have a tracking number.
Transit time is usually about 3-5 days but can take longer due to customs delays.
This method is about 20% higher than Priority Mail and we will charge you the full amount of the shipping cost.
Special Notes:
January 1, 2021 UK Brexit Ruling
We appreciate and value our customers in the UK, but due to BREXIT shipping rules starting January 1, 2021, we will no longer ship orders under the £135 threshold as we will not be registering for a VAT number and pre-paying those for you. Your order will need to be over £135 before we will ship it to you. If it is under you need to provide a VAT number. This may effect packages to the EU at some point this year as well.
So
If the Customs Agents in your Country seize your order we are not liable for replacing the order. Please contact your local agency about this issue. Once the order leaves US soil we cannot intervene or retrieve packages.
If your country rejects a shipment, you will be charged the cost to re-ship the order to you. We have already paid to ship it to you once.
Pricing Policy
We feel we have the most competitive prices in the toy soldier & hobby industry. We will not be undersold. We will match any of our competitor's prices. We want your business and will work with you to meet your needs.
Return Policy
We want you to be satisfied with your order. However, should anything not be to your satisfaction, you can return the item for a refund minus the shipping charges. Hobby Bunker will credit you for shipping charges only if it was an error on our part. We hold the right to refuse any return that is not pre-authorized. Please Phone, email or mail a request and we will be happy to accommodate if you are unsatisfied with your order. We need to be notified within 7 days of receiving an item(s) if there any issues, damage, etc.Then we can diiscuss what to do. Items can be returned within 30 days if still in saleable condition (unopened, undamaged). We will credit purchase price back to your credit card, issue store credit or a refund check whichever you prefer. After 30 days no refunds or exchanges will be issued...
Factory Defects
Should you receive a packaged item that is damaged from the manufacturer, please let us know and we will let you know where to send it for an exchange. In most cases, we will handle the exchange and the shipping fees.
Other Return Info
We do not accept returns on discounted or sale items. Items damaged in shipment to the customer MUST have its original shipping carton, contents and packing material so that a UPS or Post Office claim can be filed. Without all the above, no claim can be filed and we will not be held liable for the loss. No credits will be applied, or refund checks issued, until the item(s) has been received.
Back Orders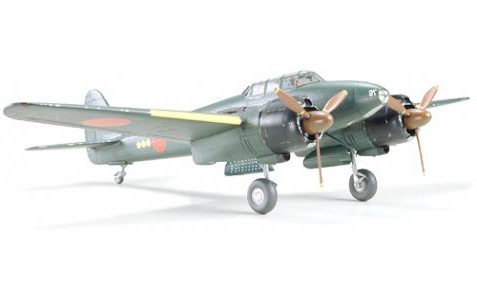 Any item that is not in stock is automatically back ordered. You can cancel back orders any time. Back orders are shipped at no additional charge. This does not include items that are not yet available or pre-order items. A separate $7.00 charge will apply to items listed as not yet available (new items). You need to take into consideration the availability of an item. To save you extra shipping charges orders may be held up if new items are expected in a short time after your order is placed. We will make our best judgment. Some imported products are typically made in small quantities and take time to restock. Often times it can take months to receive some of these products. If you would like to cancel an order we would prefer you do it in writing or via email. Any back ordered item or items that are under $15.00 may be cancelled. If an item becomes discontinued and we cannot fill the back order we will notify you.
Other Information
For other questions or concerns or to check on an order please call between 10:00AM and 6:00PM, Monday through Friday we have been making our best effort to provide you with the best quality, pricing and service in the market. If you have any suggestions on how we can better serve you feel free to share your ideas. We do not
Privacy: We do not share information with anyone. If you sign up for our mail list or email newsletter your information will remain private.
Need a gift idea? Then give us a call.
IMPORTANT INFORMATION
Please try to get your orders in by December 17th if the order is for Christmas. Please also verify that items are in stock and please list substitutes whenever possible. If orders are received after the 17th we cannot guarantee delivery and additional shipping charges may be applied. UPS and the USPS do not guarantee delivery during the Holiday Season. If you need an order for another Holiday, Birthday, School Project or an other occasion by a certain date please let us know in the "Remarks" section at checkout or by calling or emailing us. If an order is not for Christmas during the "rush" please let us know.
Thank you for choosing Hobby Bunker.