Classic Toy Soldiers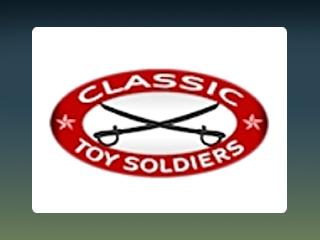 The Classic Toy Soldier line began as a series of Mexican toy soldiers to compliment the "Alamo" figures made by Marx. They have since evolved into a leader of new plastic toy soldier production with the issue of all new Alamo Texans, Prussians, Mohawks and a great World War II series of tanks, artillery and soldiers. The 54mm/1:32 scale CTS toy soldiers go well with virtually any figures produced by other companies.
Refine your search
13 product(s) found in Diorama Accessories.