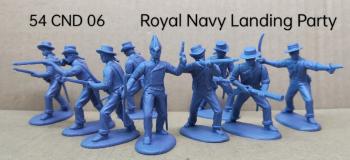 Happy New Year! Closing out 2022.
December 29, 2022
Hobby Bunker Covert Intelligence
Happy New Year! 2022 is wrapping up and we thank you for another successful year. We are now heading into our 25th year! We have some hot pre-orders below in the toy soldier world! We just added new Thomas Gunn Miniatures, a New War Park tank and a second version of the John Jenkins Panther tank.
We just got some restocks of Vallejo, Tamiya, Humbrol and others. So the racks are full of paint, primers, glues and more for all your Christmas models. We just received more Gundam kits and more armor kits from Tamiya and some aircraft kits.
We usually get our weekly game restocks and new stuff every Friday.
Above is a massive 3-D printed church in 1/32 scale. It sits almost 3 feet long! We will work out some pricing soon. This will be a special order item and will take about 3-4 weeks to make. We will have walls, hedges and other pieces available in January. 28mm and 1/32 Scale. This picture was taken on one of our gaming loft tables.
Please see below for the latest product info and store news.
SHOWS/EVENTS
Virginia Toy Soldier Show and Sale
Saturday Feb. 18th
Annandale, VA 9AM-3PM
The West Coast Toy Soldier Show!
Sunday Feb. 26th, 2023 9AM-3PM
The Delta Hotel by Marriott 12021 Harbor Blvd. Anaheim Garden Grove, CA 92840
Room trading on Feb 25, 26 (maybe the 24th)
Our Store location.....
103 Albion Street Wakefield, MA 01880
Store Hours:
Monday/Tuesday/Wednesday 12-6PM, Thur. 12-8PM, Friday 10AM-7PM, Saturday 10-6PM and Sunday 12-5PM. Other times by appointment. Mail order will operate as normal. If these times do not work call 781 321-8855 to schedule an appointment.
You will find updates on www.hobbybunker.com matt@hobbybunker.com
| | | |
| --- | --- | --- |
| New Red Dawn and a restock of Flames of War just arrived. | | Some of the new Gundam kits that just arrived. |
New Expeditionary Force!

Arab/Saracen Spearmen

1/32 Scale Warriors

Now available to order...Arriving early to mid-January.



LINK: EXFORCE

New Expeditionary Force!

All new Royal Navy Landing Party. Perfect for War of 1812 and Napoleonics.



Arriving early to mid-January.

LINK: EXFORCE
THOMAS GUNN MINIATURES

The new releases for December have been announced.

Lots of new Egyptian Dancers, Rapunzel, Zulu War British officers and marching soldiers, a German, a Roman and some Indo-China French Foreign Legion in action.

Buy Here: NEWGUNN
WAR PARK

German Grey Panzer III Ausf M of Div"Das Reich" March 1943



The turret can rotate, the gun barrel can pitch, the three hatch doors can be opened, the antenna can be erected and lowered, and the tank can be pushed.

Limited number of these available. Order now for January delivery!
War Park -

1/30 Scale World War II Toy Soldiers new releases just announced!

German Flak Guns and brick walls and gates!

more War Park....

All new scenics!

LINK: War Park
JOHN JENKINS DESIGNS

Our December Shipment including the highly anticipated Panther tank has arrived!

Also in the link is the New JJD January Releases!
John Jenkins Designs

German Panzerkampfwagen "Panther" Ausf. G (Sd.Kfz.171), M.N.H. Factory "Striped" Camo Fallschirm-Panzer-Division 1 "Hermann Goring", East Prussia, January 1945, German Armour, WWII

We

LINK: GA-41

The John Jenkins Designs Panther Ausf G comes with the following features:

- all turret hatches open, including the rear turret escape hatch

- fully detailed turret and hull interior

- opening engine hatch with detailed engine

- removable schürzen side skirts

- commander's cupola mounted anti-aircraft machine gun

Although the JJD M.N.H. Panther is meant to represent a tank from Fallschirm-Panzer-Division 1 "Hermann Göring", due to the late stage of the war when panzers often went into combat without unit markings, it will also work for numerous regular Heer and Waffen SS Panzer divisions.
---