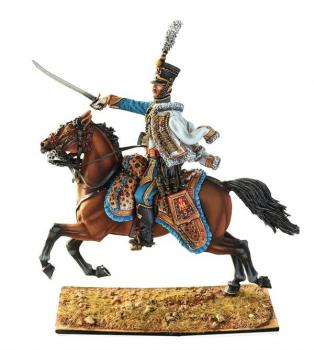 April 7th News!
April 7, 2022
Hobby Bunker Covert Intelligence
Here we are again! Another week has flown by and we have lots of new products to touch on below. Dozens of new and restocked Gundam kits from Bandai still cover our shelves. Tamiya piants still seem to elude us. We temporarily pulled the brand "Tamiya" from the website due to the poor fill rate we are getting from our distributors. We still carry them in the store. We have been getting a good supply of Vallejo and Humbrol paints seem to be starting to be available.
Today we received a huge shipment of D&D Fantasy figures (will be out tomorrow) and yesterday we got a pile of Games Workshop.
The John Jenkins Designs are up to order and the Thomas Gunn Miniatures April releases are now in stock. The April King and and Country is up on the site (link below).
Russian and Ukranian plastic updates. Right now we have been taken inventories of brands that come from Russia and the Ukraine. Plastic Platoon, Chintoy, Publius, Mars and others and marking our listings as "last ones" taking them off the site or whatever is needed. For now when this stuff is gone it is gone. I have a report that Chintoy and possibly Engineer Basevich may be gone forever. However we have a shipment of Engineer Basevich coming our way through creative shipping. Other brands in 1/72 scale like Zvezda, Red Box, Orion and others will all be drying up too. Mars is going to try and send his goods to us through Poland (fingers crossed). We also have the Hanomak figures on the way from Russia. Fingers crossed the shipment does not get stuck at an airport or border for months.
Some of the model makers in the Ukraine have also informed us they are able to ship to the US.
SHOW SCHEDULE
April 8/9/10 is HAVOC Wargame show in Mass. We will be there Saturday the 9th! we will not be there on the 8th.
April 23rd - New Jersey Toy Soldier Show - we will be attending
VFW Post 44 Market Street, Saddle Brook, NJ 9AM-3PM
May 1st - Toy Soldier show in Gettysburg - we will be attending
May 12-15th Huzzah - Portland, ME. My Helper Loe Denoncour will be covering the show for us.
May 13-14th MFCA show in Trevose, PA - We will be attending.
Northern Virginia Toy Soldier Show - Saturday June 4th.
Annandale, VA - I will be attending.
Our Store location.....
103 Albion Street Wakefield, MA 01880
Store Hours:
Monday/Tuesday/Wednesday 12-6PM, Thur. 12-8PM, Friday 10AM-7PM, Saturday 10-6PM and Sunday 12-5PM. Other times by appointment. Mail order will operate as normal. If these times do not work call 781 321-8855 to schedule an appointment.
We have scheduled our next Bolt Action Tournament!

Saturday May 7th, 2022!

3 Rounds starting at 10AM!

A nice close up from our tourney a couple of weeks ago.
IN STORE ACTION.

Here is one of the many games that were played this past Sunday. Every Sunday the group plays Warhammer 40K, Age of Sigmar and Kill Team.

We also just received a restock of Games Workshop products. Here is a picture of some of what just arrived.

I think we finally have all the Citadel Paints in stock.
Expeditionary Force

After some Covid lockdowns and other delays Exforce has announced some new WWII sets.

We just ordered these along with a restock. We should see them in a week or so.

54BFE04 British Mortar Section (MkIII Turtle Helmet, plain)
54BFE04-S Scots Mortars (Bonnet)
54BFE05 British Coy. HQ + Special Weapons (Beret)
54AST04 Australian Mortars (Bush Hat, pinned)
54AST05 Australian HQ + Special Weapons (Bush Hat, floppy)
54IND04 Indian Mortars (Sikh Turban)
54IND05 Indian HQ + Special Weapons (Sikh Turban)
JUST ARRIVED!

We just received the Matilda and Hetzer tanks, French Foreign Legion, Germanicus and a captured Thusnelda, Mounted Barbarian and another nude Cleopatra.

After what seems like a year we have some new additions to the Indo-China range.

This is a 4 man patrol of the French Foreign Legion Paratroopers and they are sold individually.
| | |
| --- | --- |
| | After a few quiet months FL has just announced some new mounted French 5th Hussars and Polish Guard Cavalry. Place an order below. They are ready to order here: |
The New K&C April releases are ready to order!
Here is a think to view and buy:
K&C
The new Vietnam Gun Trucks look quite impressive as do the new French Dismounted Dragoons. The new Mummy is a must have!
Napoleon's
'Dragons a Pied', the 'Foot Dragoons'
.
In early 1805, as Napoleon gathered his forces together at Boulogne for a projected invasion of Britain, he decided to dismount several regiments of Dragoons in order to more easily transport them across the English channel. He supposed that these troops would fight on foot after their initial landing until such time as they could capture or requisition sufficient horses to be remounted.
After the French defeat at Trafalgar in October 1805, the invasion was cancelled; however, these 'Foot Dragoons' did not have their mounts returned. Instead, they were dispatched to fight on foot in campaigns across Europe and into Austria and Russia.
They did however retain their tall brass helmets complete with black horsehair plumes and the traditional, green tunics of French Light Cavalry and Infantry as well as their long dragoon muskets.
To suit their new fighting role, they wore long, black canvas leggings and the regular French Army infantry backpack.
---