- GIFT CERTIFICATES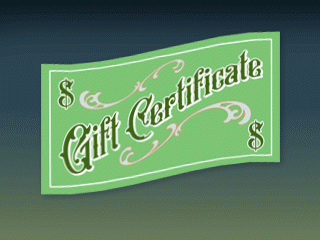 Note: These are paper gift certificates. Your Paper Gift Certificate will be mailed out to you. You will need to mail it back to us with your order to use it.
Call us at 781-321-8855 if you need another gift certificate amount that is not listed. We would be happy to make a custom gift certificate for you.
Use the coupon code FREEGIFT when ordering. This will deduct the $9.99 shipping charge on orders of Gift Certificates.
Refine your search