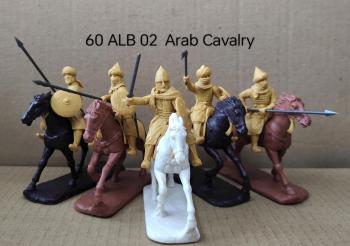 March #2 - The latest News from the Bunker!
March 9, 2023
Hobby Bunker Covert Intelligence
Hello.
Just a few quick notes this week. I am shooting to send out 2-3 emails a week with less content but I never seem to find the time. So you will have to scroll through this one for now!
We will be running the Chicago Toy Soldier Show this September! It will now be called the "Chicagoland Toy Soldier Show!" We hope to see you there. We will be sending out more information soon.
We have lots of new models and hobby supplies arriving tomorrow. Albert was out sick Monday so we won't be getting our regular game shipment in tomorrow. We will get our Games Workshop shipment in though.
Above is The 3rd NJ Regiment from First Legion Ltd. They are available now: NEW JERSEY
Please see below for the latest product info and store news.
SHOWS/EVENTS
New Jersey Toy Soldier Show and Sale
Sunday, March 19th, 2023 9AM-3PM
Wayne P.A.L. One P.A.L. Drive Wayne, NJ
NETSS Toy Soldier, Toy, Model Kit, Military Book Show and Sale
Come join us Sunday the 16th of April for the North East Toy Soldier Society's Toy Soldier Show, at Crowne Plaza, 15 Middlesex Canal Park, Woburn, Massachusetts, USA.
9:00AM to 3PM. Admission $8; 2 for 15.00. children under age 15 free
Gettysburg Toy Soldier Show
Sunday, April 23rd 9AM-3PM
at The Eisenhower Conference Center.
Chicagoland Toy Soldier Show
Sunday September 24, 2023 10AM-3PM
Plus room trading the days leading up to the show!
Chicago Marriott Schaumburg
50 N Martingale Road, Schaumburg, Illinois, USA, 60173
New show, New location run by us!
Our Store location.....
103 Albion Street Wakefield, MA 01880
Store Hours:
Monday/Tuesday/Wednesday 12-6PM, Thur. 12-8PM, Friday 10AM-7PM, Saturday 10-6PM and Sunday 12-5PM. Other times by appointment. Mail order will operate as normal. If these times do not work call 781 321-8855 to schedule an appointment.
You will find updates on www.hobbybunker.com matt@hobbybunker.com
Below are the upcoming Pirates from First Legion. Click the picture to order.
We always are getting new minis in. These Ogres are my favorite this week! 28mm by Wargames Factory.

This is a big tank!

An all new Easy Eight in 1/16 Scale.

This will keep someone busy all Spring. Come down and browse our ever changing model kit section.
New Expeditionary Force Mounted Arabs
Click the pic!
TEAM MINIATURES

1/30 Scale Hand Painted Toy Soldiers

The latest announcement is the these New Franco-Prussian War "French Chasseurs d'Afrique" we are now taking orders for them. We will be ordering these and a Team Restock in a few days.

LINK: FRENCH
King and Country
March announcements. This month brings us some new Egyptian Adventurers, Otto Von Bismarck, Vietnam Helo Pilots and crew and some US Navy Flag bearers.
LINK: K&C
AE096 "Sir Harry Perry Robinson Adventurer Extraordinaire"

Sir Harry was present at the excavation site when Howard Carter, the famed archaeologist and Lord Carnarvon actually broke through into the almost intact burial chamber of the young Egyptian pharaoh.

This newest 'King Tut'- related figure shows Sir Harry standing next to his camera and tripod as he photographs some of the ancient treasures as they were recovered from the tomb following the excavation.

AE097 "The Honourable Celia Molestrangler"

Another of the spectators observing the events surrounding the discovery of the Pharaoh's tomb was this young and pretty Englishwoman, the Hon. Celia Molestrangler, the younger daughter of Viscount Nemesis Counterblast one of Lord Carnarvon's closest friends.

This pretty young member of the Jazz Age's 'Bright Young Things' shields her fair looks and features from the fierce Egyptian sun under a pretty, purple parasol as she observes the events unfolding.
New LOD Toy Soldiers
Click the pic!
---