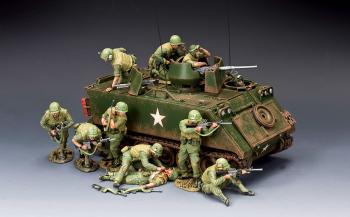 Hello and good evening here in snowy Massachusetts
January 7, 2022
Hello and good evening here in snowy Massachusetts. We received several inches of snow here in Wakefield and opened the shop up. We had about 20 customers pop in this afternoon. I am just checking in with a few things and to say Happy New Year. May it be bright and filled with joy. Don't watch the news.......paint a model instead!
We also just acquired over 600 Aircraft model kits. We have just started sorting them, pricing, etc. Mostly 1/48 Scale.
We finally added some plastic lots to our Rare and Retired section. LINK:
R&R
I hope to add more each week for the next few weeks.
I will be adding a collection of Somerset Toy soldiers - Camels, Pack mules, Indian Army hopefully tomorrow.
SHOWS:
Northern Virginia Toy Soldier Show
is planned for Feb. 20th in Annandale, VA. At this point we plan on attending.
The WEST COAST TOY SOLDIER is booked. February 27, 2022. Save the Date!
Anaheim, CA at the Delta Hotel. Plus Room trading Friday and Saturday. We will be sending out postcards right after Christmas.
Here is the link to book a room at $134.00 per night! We just opened more rooms in the block.
We got some new games in this week. Some of which were these unit sets from "A Song of Ice and Fire." We just got word today that the new Stark and Lannister Starters and a few other new sets will be out next month.
I was able to get in a game last night and used the Clegane Brigands and Alex (a regular gamer) used the Karstark Spearmen. I destroyed the Spearmen and most of his army but he won buy tokens!
Here are part of new January releases from KING AND COUNTRY
Vietnam, 83rd Pennsylvania Regiment, additions for the Real West and some World War II additions.
Here are part of new January releases from
KING AND COUNTRY
Team Miniatures
Battle of Legnica additional figures arriving this month!
Place an order now!
---