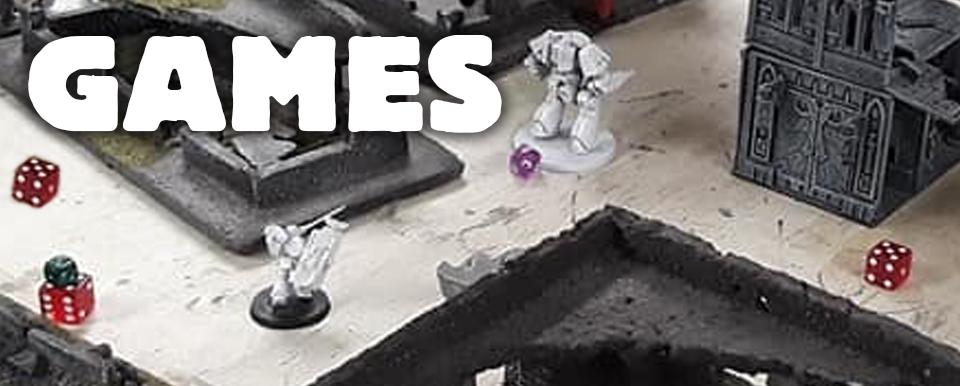 Games Page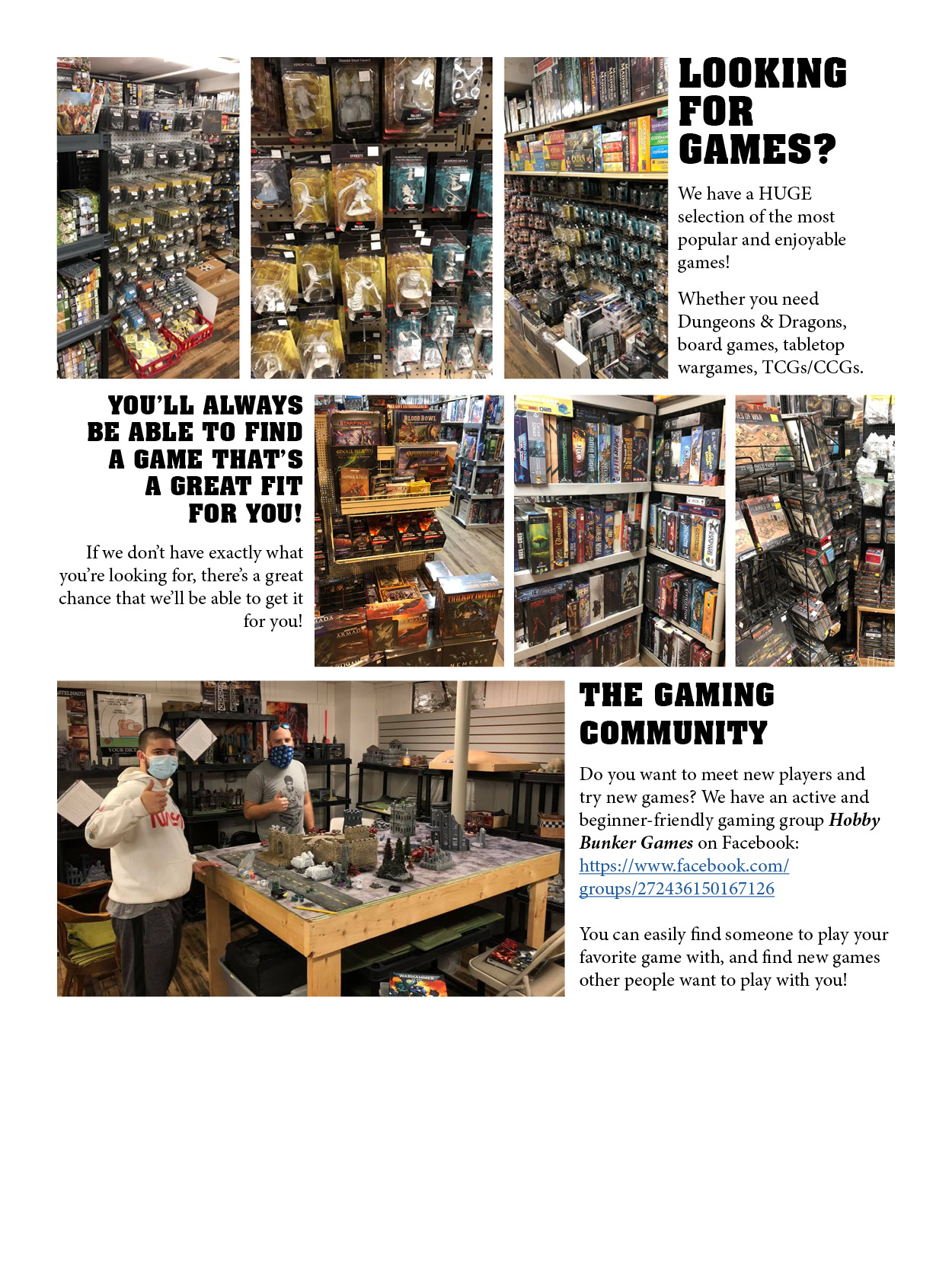 Looking for Games?

We have a HUGE selection of Board Games, RPG's Tabletop Wargames TCG's and much more!

You'll always be able to find a game that's the right fit for you!
Looking to play Magic: The Gathering? At Hobby Bunker, we have a very large community of players both new and old that is constantly growing! All are welcome to play on Thursday Nights 5PM-10PM for Commander and Friday nights 4PM-7PM for Standard!
Interested in playing tabeltop wargames but don't have enough supplies or a place to play? Need a somewhere convenient and local to meet up with your friends for a boardgame night? Look no further than Hobby Bunker's Gaming Loft!

At Hobby Bunker, we enjoy building a strong community and seeing as many people as possible having fun playing tabeltop games. Because of this, we provide our customers will full access to a community gaming space where we have several large tables perfectly designed for wargaming! Additionally, we are able to provide players game mats, terrain pieces, and even full demo games so that they are able to have the best possible experience!
We also have an enormous selection of Games Workshop products including the entire range of Citadel paints, and models from Warhammer: 40,000, Age of Sigmar, Warhammer Underwrolds, Warcry and Killteam!
RPG's At Hobby Bunker

Dungeons & Dragons

Pathfinder

Legend of the Five Rings

Savage Worlds

Starfinder

Dungeon Crawl classics

Mutants & Masterminds

Modern Age

Call of Cthulhu

Starwars; Age of Rebelion

& Much Much More!!!