FREE RPG DAY June 24th, 2023
June 24, 2023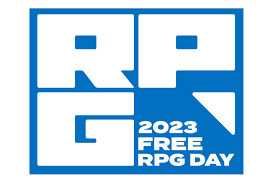 FREE RPG DAY June 24th, 2023 10AM-6PM
Roleplaying Game fans get ready!
Free RPG Day works with top RPG publishers to create the can't miss RPG event of the year at hobby game stores around the world.
Hobby Bunker is participating!
We will have piles of exclusive new RPG adventures and other exciting new RPG related items!