Battletech Demos and Pickup Games @ 3PM-6PM
September 30, 2023
Venue: Hobby Bunker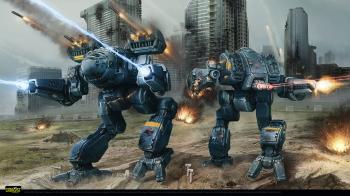 Battletech Demos and Pickup Games @ 3:00PM
Attention MechWarriors!
Are you ready for the ultimate battle experience? Look no further than Battletech - the iconic tabletop game that puts you in the pilot's seat of a giant, walking war machine.
Experience the thrill of commanding your own mechs as you strategize your way to victory. Customize your mechs with a wide range of weapons and upgrades, and lead your team to glory on the battlefield.
Minis will be provided for demos, no prior experience needed!
External Link: https://fb.me/e/4UXgzYZeB