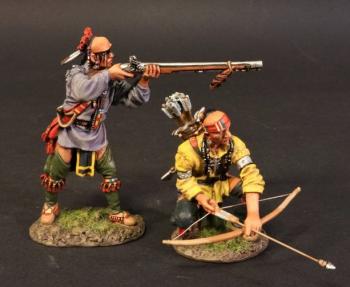 September News
September 2, 2021
September 2nd....
Good Afternoon. Another week another hurricane. Well folks the weather cleared up around here and we will have low 70 temps and no rain up here for our Labor Day Weekend. Right now it just seems to be pouring toy soldier releases and game releases. There is something new literally everyday.
Toy Soldiers: The new John Jenkins September sets are up on the site. The new King and Country September releases are up and we are adding new Thomas Gunn releases now. September should also bring us a second set of Waterloo 1815 1/32 US Cavalry, 2 new LOD Soldiers sets (AWI Cavalry and Merrymen), 2 new Publius sets and a few sets from MARS.
GAMES: We finally received a huge Games Workshop restock and still have some Kill Team sets. 2 big boxes from Warlord Games showed up and we just got some new Pokemon and a restock of card sleeves. We also have lots of games arriving tomorrow.
MODELS: Gundams? Finally we got a bunch in and even more are due tomorrow. We also just restocked AK Intercative and Vallejo paints.
Interested in painting miniatures? We have a handful of guys painting miniatures on Thursday night. Stop by with your brush, to chat or show off your work.
Chicago Toy Soldier Show
The 40th anniversary Chicago Toy Soldier Show will be held on Sunday, September 26th, 2021 - We will be attending and doing room trading leading up to the show. 84% of the tables have been sold. It is shaping up to be a great show and we hope to see you there.
At this point there is no "East Coast" show planned in New Jersey. We are also not planning A Woburn, MASS show.
Confirmed - I will be at the September 11th Annandale, VA Toy Soldier Show. 9AM-3PM
VFD Community Center
7128 Columbia Pike Annandale, VA 22003
The WEST COAST TOY SOLDIER is booked. February 27, 2022. Save the Date!
Anaheim, CA at the Delta Hotel.
---