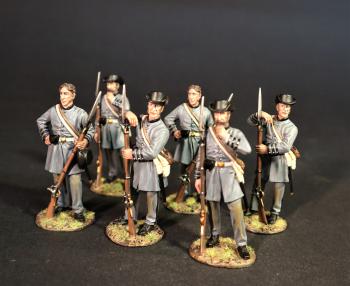 Late April News!
April 27, 2022
Hobby Bunker Covert Intelligence
Hey! Here is some quick news we wanted to share on a raw Wednesday here in Wakefield. I am expecting our big shipment from Paragon Scenics tomorrow and then I am off to Gettysburg on Friday for Sundays show. I hope to walk the battlefield on Saturday and take in the sites and shops.
Please see below for the latest product info and store news.
Events:
April 28
Magic the Gathering Prerelease - Drop by for a Prerelease New JJD, Paragon Scenics, Gettysburg show, Store events Thursday night the 28th at 6:30PM
May 7th Bolt Action Tournament
FREE RPG DAY! Saturday, June 25th all day 10A-6PM. We'll have a ton of freebies to give away. Pick up something for a favorite Role-Playing Game, or grab an intro to a new one!
May 7th We are having a "Paint and take" event. The Miniature is "Boneclaw (see below pic) and it will cost $20.00. The kit comes with paint and a brush. We will also have an instructor on hand and other supplies. Starts at 10AM - we also have kits to go.
SHOW SCHEDULE
May 1st - Gettysburg TOY SOLDIER Show and Sale- we will be attending
The Eisenhower Hotel - Sunday, 10AM-3PM.
at 2634 Emmitsburg Rd, Gettysburg, PA 17325
May 12-15th Huzzah - Portland, ME. My Helper Joe Denoncour will be covering the show for us. He will head up on Friday.
May 13-14th MFCA show in Trevose, PA - We will be attending.
June 4th Northern Virginia Toy Soldier Show - Saturday 9AM-3PM
Annandale, VA - I will be attending.
Our Store location.....
103 Albion Street Wakefield, MA 01880
Store Hours:
Monday/Tuesday/Wednesday 12-6PM, Thur. 12-8PM, Friday 10AM-7PM, Saturday 10-6PM and Sunday 12-5PM. Other times by appointment. Mail order will operate as normal. If these times do not work call 781 321-8855 to schedule an appointment.
New Paragon Colors arriving TOMORROW! Order now!

The 2 US Cavalry sets shown above will be available in Powder Blue, Medium Blue, Metallic Blue and Gray

After manufacturing delays, making new header card delays, holidays, lockdowns, Congestion at the docks and in the ports, trucking delays, etc. The shipment finally is due to be delivered Tuesday.
We have restocks of US Cavalry Set 1 and 2 and in new colors. We also have Apache Set 1 and the Sioux Indians coming in new colors.

Above is the Sioux in new Red Brown Color.

Above is Apache Set 1 in Red Brown. It will also be availble in Buckskin and Cream.

We will also have the Mexican Infantry available in White.
| | | | | | |
| --- | --- | --- | --- | --- | --- |
| | | | | | |
We just received a pile of "Wargames Illustrated" including the May issue. We have had a hard time getting them and Warlord has neglected to ship us any for 6 months. We also got a restock of Bolt Action figures.

MARS

After nearly 2 months we finally received a shipment from the Ukraine. The shipment includes the 3 new 1/32 Scale WWII sets. This shipment sold so fast we just ordered more!
The new May releases from John Jenkins Designs were announced earlier this week. Above is a new Saxon Bannerman. Click on the link the view all that is shown here and more.

Achilles, The Greeks, The Trojan War, The Trojan War--single figure

John Jenkins Designs

Item Number: TWG-03
5th Virginia Regiment, Company A, Marion Rifles, Winchester, The Army of the Shenandoah, The First Battle of Manassas, 1861

Item Number: CS5V-091011N

Below is what the all the Breton poses will look like for the Battle of Hastings series.

The first poses for the new 39th New York Infantry Regiment, known as the "Garibaldi Guard" have been announced.

Item Number: 39GG-101112N
We have scheduled our next Bolt Action Tournament!

Saturday May 7th, 2022!

3 Rounds starting at 10AM!

A nice close up from our tourney a couple of weeks ago.
---