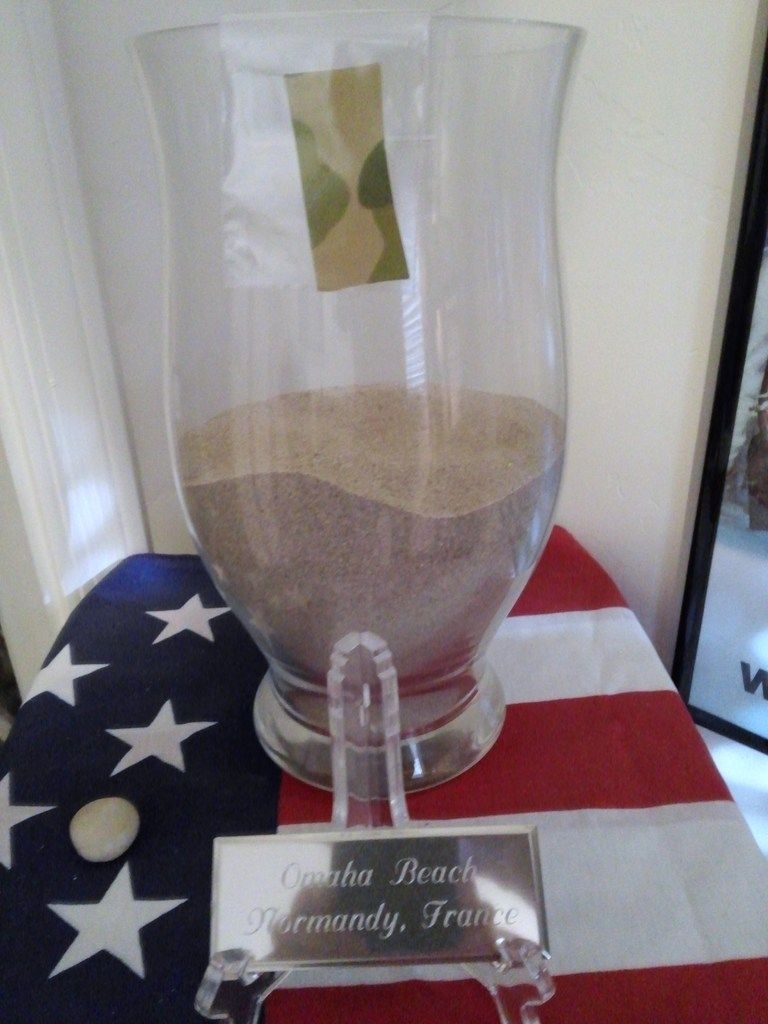 this isn't a dio pic but my pride and joy, actual sand from Omaha Beach and a authentic piece of cloth from a parachute that was used in the D-Day drop.  
Taking careful aim at a Tiger on the move.
Figarti Tiger buttoned up for a winter's nap.
German soldier making his way to camp through heavy snow fall. 
  a comrade covering fire for a fallen soldier.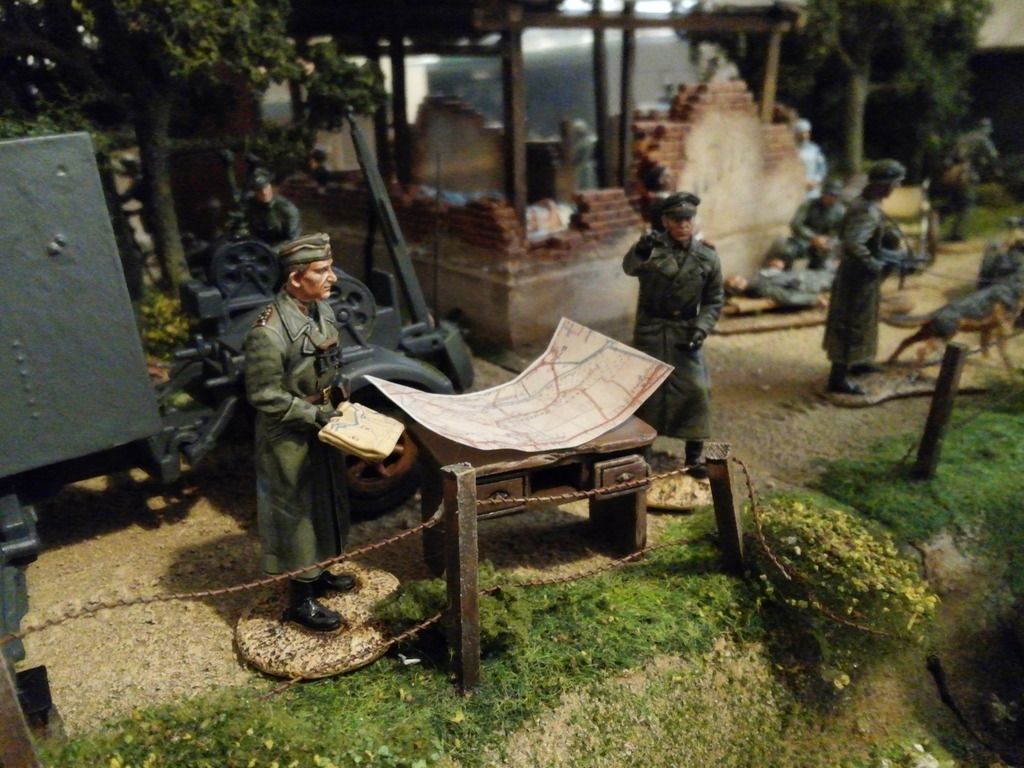 Gen. Paulas talks strategy while and looking over his maps.   
 Got to ask, how do you all think this set works together? my FL Para taking two  W.Britain prisoners, I think they look pretty good together...Sammy